Premier Pre-Natal League Established for Over-Invested Sports Parents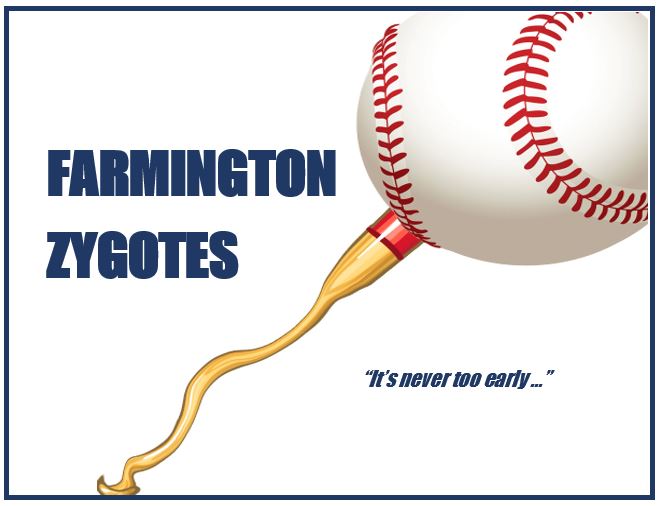 This exclusive League is open to parents who wish to over-identify with their child's experience and define their own self-worth based on the success of their children. In this League, parents will have the opportunity to:
HANDLE ALL SIGN-UPS AND SCHEDULING WITHOUT THEIR CHILD'S INPUT
TAKE PART IN PRACTICES AND GAMES WITH A FOCUS EQUAL TO THAT OF THE COACHES
TALK ABOUT THEIR CHILD'S PARTICIPATION USING "WE" STATEMENTS
MAKE THEIR CHILD'S SUCCESS THE PRIMARY SOURCE OF THEIR EGO-GRATIFICATION
MUTTER ABOUT COACHES, UMPIRES, AND (ESPECIALLY) THAT KID PLAYING FOR FUN, TO AVOID EXPULSION FROM GAMES FOR YELLING
WRITE STERNLY-WORDED EMAILS TO COACHES AND COPY ALL 30 MEMBERS OF THE LEAGUE BOARD OF DIRECTORS
In order to join this League, parents must provide a physician's letter proving current pregnancy, pending adoption, or a birth certificate showing a birth-date on or after April 30, 2014.
Upon acceptance to the League, parents will receive a blanket, a onesie, and and a "tummy time" rug of a bear flattened by a line drive.
Children who have aged out of this exceptional program may sign up for Farmington Little League Baseball and Softball,which offers leagues for youths ages 4-16. This program is open to all Farmington Youth regardless of parents' participation in the Zygotes. Parents of these players will have to accept that development can't be rushed, that children have to be allowed to develop at their own pace, and that maybe their kid would rather write satire.