Spring Season Cancelled at Lake Garda Speedway
Long a favorite of locals, the Speedway, located in the "stoptional" neighborhood of Lake Garda, will not be welcoming speeders blowing through their stop signs and tearing through the neighborhood at highway speeds this spring. With the COVID-19 pandemic, first responders and hospitals are exhausted and don't really want to deal with easily preventable car accidents.
"Paradise of Pines"
The neighborhood, located on the west side of Farmington along the Burlington border, is nestled around Lake Garda, a man-made lake created at the end of WWI by the successful construction company owner, Harry Battistoni. He originally called it a "Paradise of Pines" and offered small, affordable lots for tents and cabins.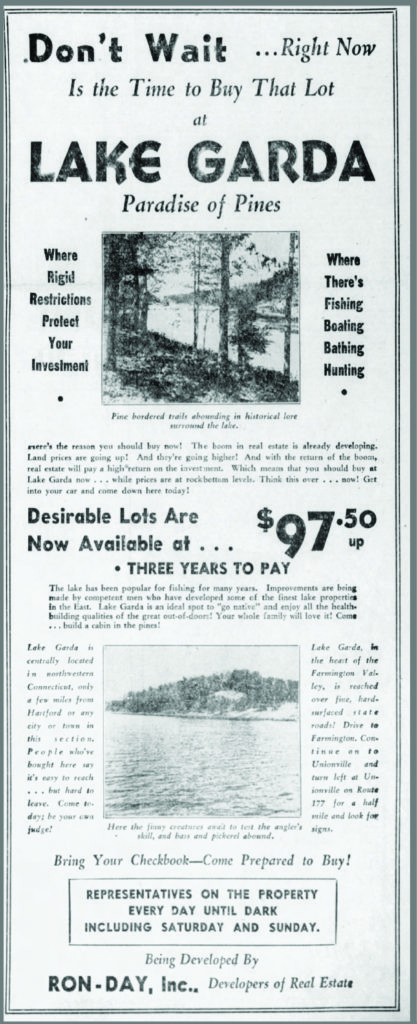 Beginning in the 1930s, the community grew and year-round homes were built. In 1938 you could buy a four-room cabin for under $700. This charming community enjoys access to the lake for boating, fishing, and swimming.
Me! Freedom!
With the rise of self-entitled, "me-ism" brought on by the Reagan years, the neighborhood has become a de facto speedway where drivers cutting through feel they can ignore the families and children who live there.
Fines for speeding start at $157. Residents are encouraging drivers to live out their unfulfilled dreams at Lime Rock and leave Lake Garda in peace.